Hello readers! For this week's Wordbound, I've got an excerpt from a story I've been writing. Enjoy!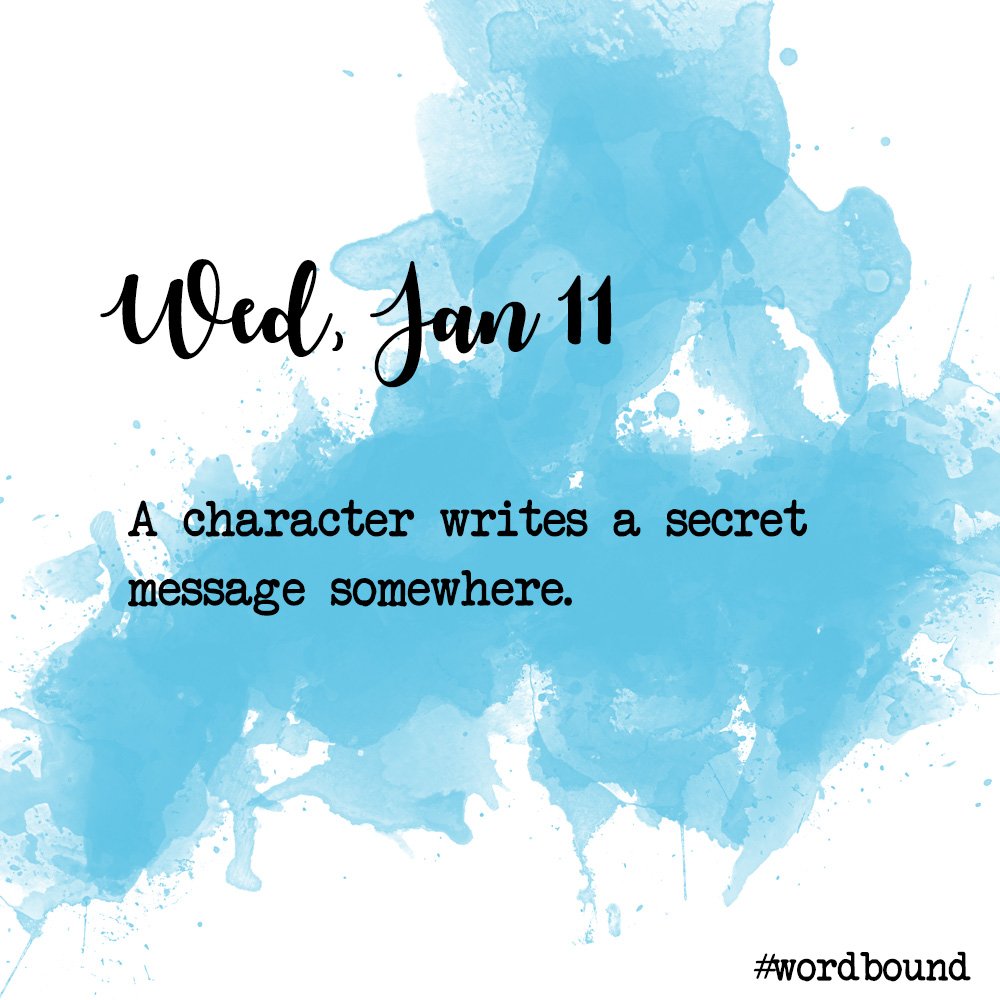 Glaciology was the most boring class ever. Or maybe Professor Dunne was the most boring professor ever. It was hard to tell the difference. I remembered being excited for this class when I registered for it. I liked glaciers, I liked learning about the environment and climate change, the course description really did sound fascinating. But Dunne had a way of sucking the fun out of just about everything. He droned on at the head of the class, occasionally turning around to write something on the board about the structure of water. It was 3 weeks into the semester, why on earth were we still talking about the structure of water? I had given up on paying attention about ten minutes previously and was making intricate doodles in my notebook. I used my pen to draw the silhouette of a tree, then birds in the tree, a squirrel, another bird. I added more branches to the tree while the professor drew arrows coming off a water molecule on the blackboard. Every once in awhile he would say a word that I thought might be important, so I scrawled it along one of the tree branches. If I ever needed to study these notes, I would be screwed.
I was drawing a cluster of leaves on my tree when I felt him slide into the seat next to me and every muscle in my body tensed. Andrew. Why was he sitting here? He never had before. I turned my head towards him and he was staring at me with a dopey grin on his face. "Hey," he mouthed and then leaned over and wrote something in the corner of my notebook.
What have I missed?
I gestured to the open page in my notebook to show him my doodles. He leaned over again and wrote
So you didn't take notes for me? Oh well, no point in paying attention now
. That made me smile and roll my eyes. Then he leaned over, but instead of writing anything, he slid my notebook away from me and flipped to a new page. He wrote
Our Secret Language
at the top and the letters of the alphabet down the side. I gave him a quizzical look and he responded by holding up a finger in the gesture for me to wait and see. I watched as he drew a different symbol next to each letter and then turned the page and drew a string of the symbols at the top. He then passed the book back to me and waited expectantly.
I translated the symbols one at a time.
I've decided we are going to be best friends
. I started to write
What made you decide that?
underneath his message, but he shook his head and pointed at the first page with the symbols. I was much slower than him as I found each symbol I needed, so I stuck with a simple word.
Why?
He replied with the same three symbols as me plus three more.
Why not?