Hello readers! I was excited for this week's wordbound prompt because it's always fun to try to incorporate a specific word into what you're writing.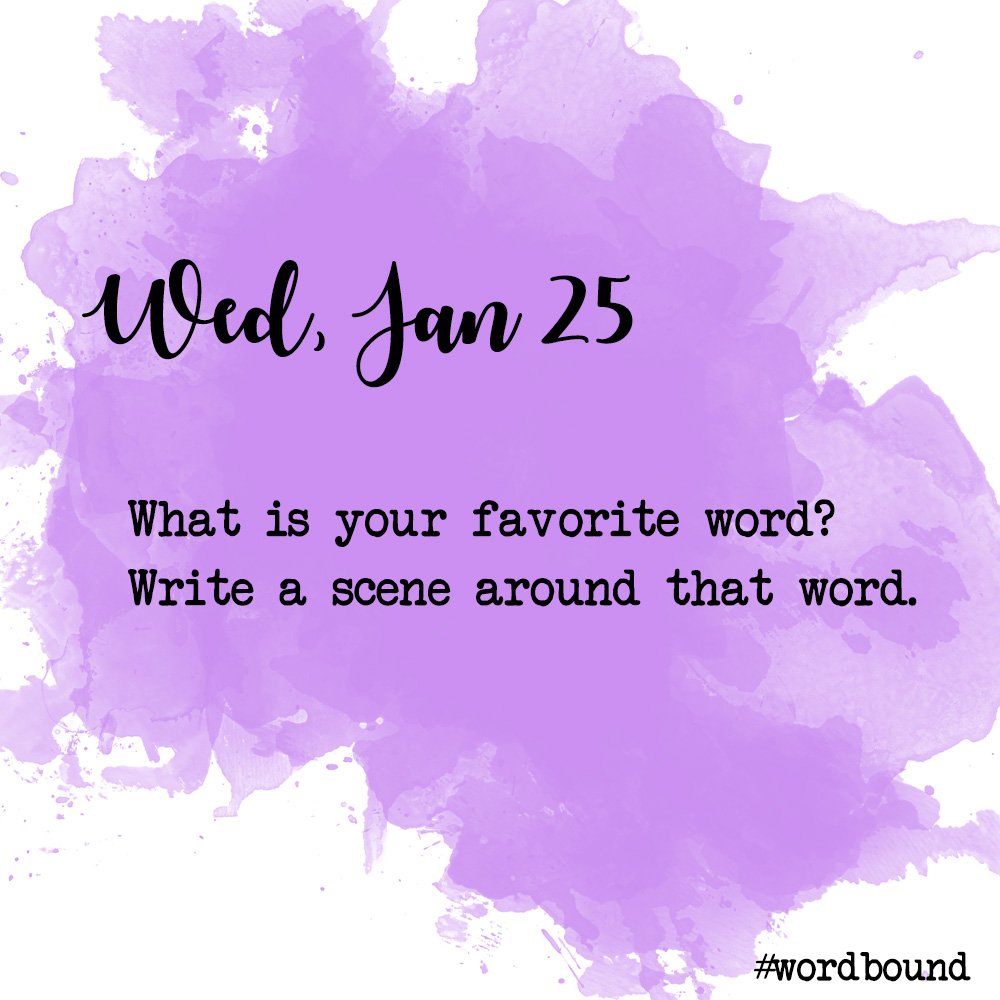 My favorite word is
ricochet
. It's been my favorite word ever since it showed up on a vocab list in sixth grade English. For such a fun word, I was kind of surprised with the scene that I ended up writing. It's a scene that I have been meaning to write for a while, but have been avoiding because it's very emotional for me. I'm glad I finally got it out of me though.
I wasn't sure if I wanted to share it yet because it's deeply personal, but I have decided to post it here. I would appreciate any feedback on it because I feel like I'm so wrapped up in my own similar experiences that it can be hard to convey what I want to. So let me know what you think.
Before you start reading, this scene comes with a TW for emotional manipulation and gaslighting. Please proceed with caution and take care of yourself.
When I walked into our room after another hour of hanging out with Olivia and Angela on the porch, Andrew was sitting in bed with his laptop, scrolling through his various social media accounts. He half glanced up, "hey, how's it goin?"
"Fine, and you?" I could hear the clipped nature of my words, but I was having trouble caring.
"I'm great!" Of course he was. Ugh.
"Right." What did I think I was going to accomplish by being passive agressive? I needed to actually be fine, or at least do a better job of conveying it.
"Something up?" He didn't even bother looking at me.
"No, I'm fine," Just frustrated, annoyed, sick of this whole thing.
"You seem upset or something."
"It's fine." Maybe I needed to learn how to lie a little better.
I pulled back the covers on my side of the bed and got in. He closed his laptop and turned out the lights. Ten minutes later, I was no closer to getting to sleep and my frustration had started to boil into anger. I sat up.
"You know what? Yeah, I am upset!" What on earth was I doing?
"Why?" Oh sure Andrew, feign ignorance.
"What kind of question is that?" It didn't escape me that he answered my question with a question. Although, I guess I had done that too.
"I just want to know. I could really use some clarity."
"And do you sleep with all of your friends?" Was that what was bugging me? Maybe not, but I needed to process this out loud. "I mean, normally I would work out my confusion with another friend, but we agreed we wouldn't tell anyone about whatever it is we are, so I don't really have any other options."
"Okay, so we're friends that mess around sometimes. Do we really need a label?"
"No, but some guidelines on what I can expect would be nice. Is this going to be a regular thing?" Okay, maybe we were getting somewhere now.
"Maybe, I haven't really decided. I figured we could keep hooking up until I got involved with someone else." Just as I suspected.
"And does what I want matter at all?"
"Not really Amelia, I know you, you want a relationship. That's not what I want and it's not something that can happen unless we both want it."
"Well, I don't just want to be some girl you can hook up with because you're bored, so maybe whatever we are should just stop."
"Don't be ridiculous, Amelia, I know you don't want to do that. You like it, so you'll take what you can get." Did I? Would I?
"And blatantly flirting with Olivia right in front of me was uncalled for." I knew this was a mistake as soon as I said it.
"Really Amelia? I don't owe you anything. Stop acting like a crazy jealous bitch." Yep, saw that one coming.
"I'm not a jealous bitch, I just think I deserve to be treated with a shred of decency. Just because you have the emotional attention span of a butterfly with ADHD doesn't mean that I want to be discarded every time you find a better distraction and then picked back up the second the novelty of that distraction wears off." I was feeling pretty proud for standing up for myself there, but then I saw his face. He looked so hurt. Part of me wanted him to feel a fraction of what I was feeling, but the other part of me was freaking out that I had gone too far.
"I'm not an ADHD butterfly."
"I can't believe you would say that to me."
"I didn't…"
"You always do this Amelia. Whenever you feel insecure you take it out on me."
"You don't get to treat me like this Amelia. I put up with your bullshit because you're my best friend, but you can't just decide that I'm a villain and start insulting me because you don't feel good about yourself." Is that what had happened? "You do this all the time. You're trying to sabotage anything good you have just to hurt yourself. Do you really hate yourself that much?"
"No, I…" How was it that my argument seemed to have just ricocheted right off of him and back onto me?
"Well, it worked. I hate this Amelia. I can't even talk to you right now. I need some time to think."
"So what, we're not going to talk anymore?" I was absolutely terrified of his reply.
"You should find somewhere else to sleep tonight. I don't know when I'll want to see you again."
He rolled over and turned out the lights.
I couldn't see what other choice I had, so I went up to Olivia's room and crawled into her bed. We weren't that close, but I didn't care. She seemed to sense what was wrong and started to lightly stroke my back. I sobbed while she held me until I finally fell asleep.